Did your boss just catch you sleeping on the job and worried you might be fired? There are a number of factors that can affect your punishment for sleeping while at work if you get caught taking a nap on the job. In some businesses your boss might not care while it other lines of work it can lead to immediate termination!
Some people like to catch some sleep in their car during lunch, in must places this is allowed for short amounts of time but make sure it is legal to sleep overnight before spending the night in the parking lot!
Chronic Sleepiness and Work
Studies have shown that most employees come to work tired on a regular basis. This results in less work getting done and costs billions of dollars in lost revenue. Many employees try to sleep in their car or look to the use of caffeinated drinks like coffee, tea and Red Bull to keep their energy up and avoid sleep deprivation throughout the day.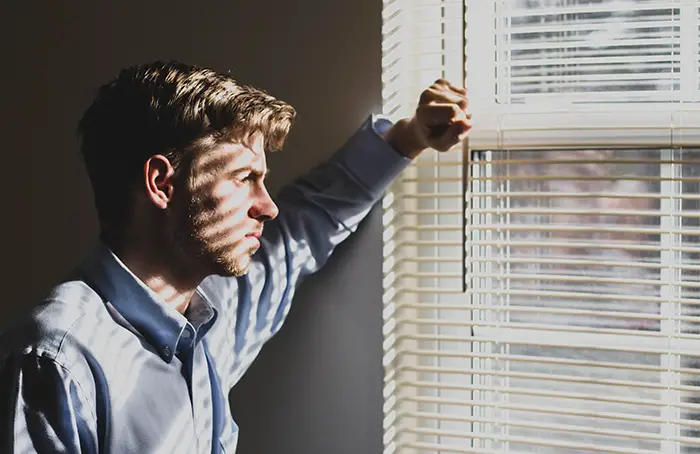 What if I Catch An Employee Sleeping?
Trying to find the appropriate punishment after catching someone sleeping on the clock? While your initial reaction may be to fire the employee it is important to remember that it is much more expensive to replace an employee than it is to accommodate them and work around their problems, plus they may have legal protections under the ADA and FMLA!
Try talking with your employee and discover the root of the problem, in some cases they may have just had a few late nights in a row! Remember – termination for sleeping on the job is a serious matter and both sides have different rights depending on what state you live in!
Fired for Sleeping on Lunch Break
In most states you are allowed to spend your meal break however you wish – including taking a nap but there may be some internal rules. Some bosses may ask you to sleep out of view of the public and your coworkers – after all you are working in a business and it won't look good if customers see the workers sleeping!
Almost 50 million people in the United States suffer from a sleep disorder or other chronic sleep problems that affect their day to day life. If you are one of the 50 million people that experience chronic sleep problems and get caught sleeping on the job you may have rights under the Family Medical Leave Act and the Americans Disability Act!
If you have informed your employer of your condition ahead of time they may be required to accommodate for your condition. In the past, courts have ruled that employers must offer FMLA leave to employees to use when they feel sleep deprived if they have a medical sleep condition.
Make sure to talk with your HR department about your condition when you are hired or receive a diagnosis and use your time allotted under the FMLA or it may be tough to prove your case in court! Your employer is required to offer an interactive plan and try to provide a reasonable accommodation for any medical condition, including sleep disorders.
If you have been diagnosed with a sleep disorder talk with your boss and HR department about any accommodations you need. Your employer is required by federal law to make a reasonable effort to assist with your condition. Both parties need to be aware of conditions, limitations and other requirements based on the jobs standard operating procedures.
Some common accommodations employers make for employees with disabilities are:
Allowing naps and periods of rest at specific times and as needed
Letting employees lay down during breaks and meals
Allowing for additional meals and break time for snacks
Granting paid leave of FMLA leave to recover when necessary
Collecting Unemployment for Sleep Problems?
In most cases you will be able to collect unemployment if you have been fired for sleeping on the job. Make sure to apply for your benefits on time and fulfill and other obligations as part of your unemployment.
Remember, the unemployment office will be calling your former employer to verify your information and why you were let go so it is best to be honest!
If your boss recently caught you sleeping at your desk try taking the following actions:
Ask for a one on one meeting about the issue
Let your Human Resources department know about any sleep related medical problems and ask for accommodations
Consider switching to a night shift if it works better with your sleep schedule
Can you get FMLA for Insomnia?
Have you been diagnosed with Insomnia and wondering if you are eligible for FMLA? In most cases you will not be eligible since Insomnia is not considered a medical emergency. Typically these cases are handled on a case by case basis regarding absences notice, call in rules and sick days.